---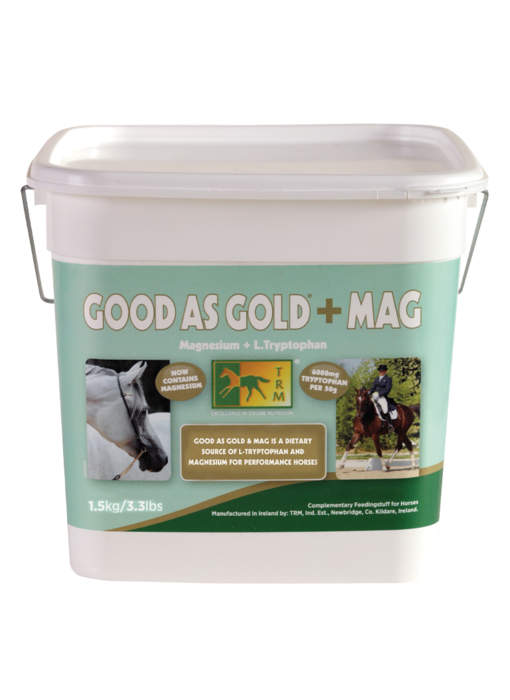 GOOD AS GOLD + MAG is a complementary feed for horses containing supplementary levels of Magnesium and Tryptophan, which have an important role in reduction of stress reactions.
A Calming Supplement. Good as Gold Paste is an effective, and convenient feed supplement, specially designed for nervous, hot or stressed horses.

Contains: Magnesium + L.Tryptophan + B Vitamins.